At Argon, we attract the best and the brightest, innovators and thought leaders who are challenged and motivated to contribute to making a difference in the lives of the patients we serve. We are building an inspiring culture that thrives on respect and individuality.  Individuals and teams are empowered to grow and maximize their potential. Work with us, and contribute in ways unimaginable.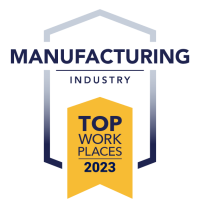 Explore Career Opportunities at Argon
Argon Medical is an equal opportunity employer and understands and complies with anti-discrimination laws. We believe that inclusion and diversity foster creativity, innovation and empower all our employees which makes us a stronger organization overall. We promote a corporate culture that maintains a balanced and diverse workforce.
Argon's Values and History
At Argon Medical, we take pride in our mission to improve the lives of patients and caregivers through the innovation, manufacturing and delivery of best-in-class medical devices and superior service. This commitment inspires each and every employee to take ownership of their role and demonstrates how we, as a company, take pride in the work we do.
Working at Argon gives me the opportunity to manufacture medical devices that will be used to improve patient lives across the world. At Argon, I have the opportunity to develop and improve my skills as an engineer while being supported by a team of experienced colleagues. I look forward to growing with Argon into the future.
Argon's family-like culture is a direct result of leadership's focus on its employees' desire to add value in their role. This is a place where suggestions, contributions, and initiatives are encouraged from employees at all levels of the company.
Argon Medical provides many of the essential items we need in interventional radiology to treat the patients we care for. I am grateful for their dedication and commitment to our specialty and advancing our mission to provide optimal care to our patients through minimally invasive, image-guided procedures.
Contact us for more information about career opportunities at Argon.